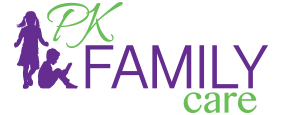 Research shows the children of prisoners are up to seven times more likely to go to prison than their peers. Because of the complex impacts of crime on the family, children often struggle to connect with community and school. They may struggle to learn or aren't encouraged to finish school; they are often isolated and bullied, or may not receive the support they need because they aren't 'on the radar'.
PK Family Care was established as a team of social workers and counselors devoted to the needs of the children of offenders. The PK Family Care Team make contact with between 10 and 15 families a week through phone, mail and home visitation; they encourage them, advocate for their needs and offer them real connection and support. This is made possible by a DSCI Special Youth Grant. Read more about PK Family Care here.
Winning GOLD in Canberra
Second Chances SA won GOLD at the 2017 Australian Crime and Violence Prevention Awards (ACVPA) in the community-led category in Canberra. The award comes in recognition of 'Prisoner's Kids: The Invisible Victims of Crime,' a uniquely South-Australian initiative to divert prisoner's kids from detention. Read the full Media Release here.