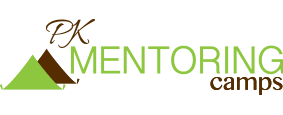 When the justice system removes one or both parents from a child, the child's innocence and values can become clouded. They become physically, emotionally and financially isolated because of a crime they didn't commit. They are at high risk of anti-social behaviour.
So, who do they lean on so that they don't become criminals themselves?
Through running PK Mentoring Camps Second Chances SA gives the children of prisoners an opportunity to belong, spending time with leaders and other children in the same position as themselves, whilst also having fun.
PK Mentoring Camps teach a range of values such as trust, friendship, integrity, respect, self-discipline, kindness, honesty, courage, perseverance, compassion, forgiveness, dependability and generosity away from the home environment.