Our programs bring together 20 years of experience of working within prisons and in the community with prisoners' families.
We meet people where they are at and break down the barriers that stop people from reaching out for help.

Children of prisoners feel especially left out and lonely at Christmas time. They are isolated from their dads and/or mums and don't normally get to receive Christmas presents.
Christmas Angels is the special program run by Second Chances SA to remember these children at Christmas time. This doesn't replace an absent parent, but provides a way for the imprisoned parent to give their child presents at Christmas time.
Every $35 donated allows one child to receive two brand new, wrapped presents at Christmas visiting times. Click here to donate today.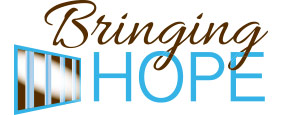 Bringing Hope is our In-Prison Volunteering program. To break the cycle of crime we must focus attention on giving those in prison the opportunity to turn their life around and rehabilitate, so that when they are released they can live a life free of crime.
Through visiting people in prison we are able to extend a hand of friendship to those who have lost all responsibility and identity and we are able to offer them basic 'helps' like banking and looking after their property. Through friendship we are able to sow positive words into their lives and encourage them to commit to a crime-free future.
We currently have visitors in the Adelaide Remand Centre, Yatala Labour Prison, Adelaide Pre-Release Centre, Mobilong and Port Lincoln Prison. If you are interested in finding out more about becoming an In-Prison Volunteer, please click here.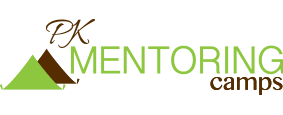 When the justice system removes one or both parents from a child, the child's innocence and values can become clouded. They become physically, emotionally and financially isolated because of a crime they didn't commit. They are at high risk of anti-social behaviour.
So, who do they lean on so that they don't become criminals themselves?
Through running PK Mentoring Camps Second Chances SA gives the children of prisoners an opportunity to belong, spending time with leaders and other children in the same position as themselves, whilst also having fun.
PK Mentoring Camps teach a range of values such as trust, friendship, integrity, respect, self-discipline, kindness, honesty, courage, perseverance, compassion, forgiveness, dependability and generosity away from the home environment.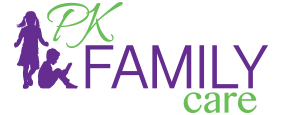 Research shows the children of prisoners are up to seven times more likely to go to prison than their peers. Because of the complex impacts of crime on the family, children often struggle to connect with community and school. They may struggle to learn or aren't encouraged to finish school; they are often isolated and bullied, or may not receive the support they need because they aren't 'on the radar'.
PK Family Care was established as a team of social workers and counselors devoted to the needs of the children of offenders. The PK Family Care Team make contact with between 10 and 15 families a week through phone, mail and home visitation; they encourage them, advocate for their needs and offer them real connection and support. This is made possible by a DSCI Special Youth Grant. Read more about PK Family Care here.
Winning GOLD in Canberra
Second Chances SA won GOLD at the 2017 Australian Crime and Violence Prevention Awards (ACVPA) in the community-led category in Canberra. The award comes in recognition of 'Prisoner's Kids: The Invisible Victims of Crime,' a uniquely South-Australian initiative to divert prisoner's kids from detention. Read the full Media Release here.

Like at Christmas time, birthdays are particularly hard for children who have one or both parents in prison. They can feel like their birthday has been forgotten and that their parent doesn't care about them.
Through PK Birthdays, Second Chances provides new presents for a child of a prisoner delivered courtesy of Christian Motorcyclists Association on their birthday, reminding them that they are valued and loved.