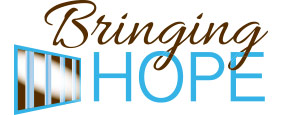 Bringing Hope is our In-Prison Volunteering program. To break the cycle of crime we must focus attention on giving those in prison the opportunity to turn their life around and rehabilitate, so that when they are released they can live a life free of crime.
Through visiting people in prison we are able to extend a hand of friendship to those who have lost all responsibility and identity and we are able to offer them basic 'helps' like banking and looking after their property. Through friendship we are able to sow positive words into their lives and encourage them to commit to a crime-free future.
We currently have volunteers in the Adelaide Pre-Release Centre, Adelaide Remand Centre, Adelaide Women's Prison, Cadell Training Centre, Mobilong, Mount Gambier, Port Lincoln and Yatala Labour Prison. If you are interested in finding out more about becoming an In-Prison Volunteer, please call our offices on (08) 8272 0323.