Special thanks to Adelaide's Sunday Mail (24/02/2019) for highlighting the invisible victims of crime – the children and families of prisoners.
Ryan and Montana are two inspiring examples of young people who have traversed extraordinary hardship to become the people they are today.
At Second Chances SA our hope and our goal is to empower young people and families, affected by their parent's imprisonment, to find their own pathway to success in life through practical and emotional support.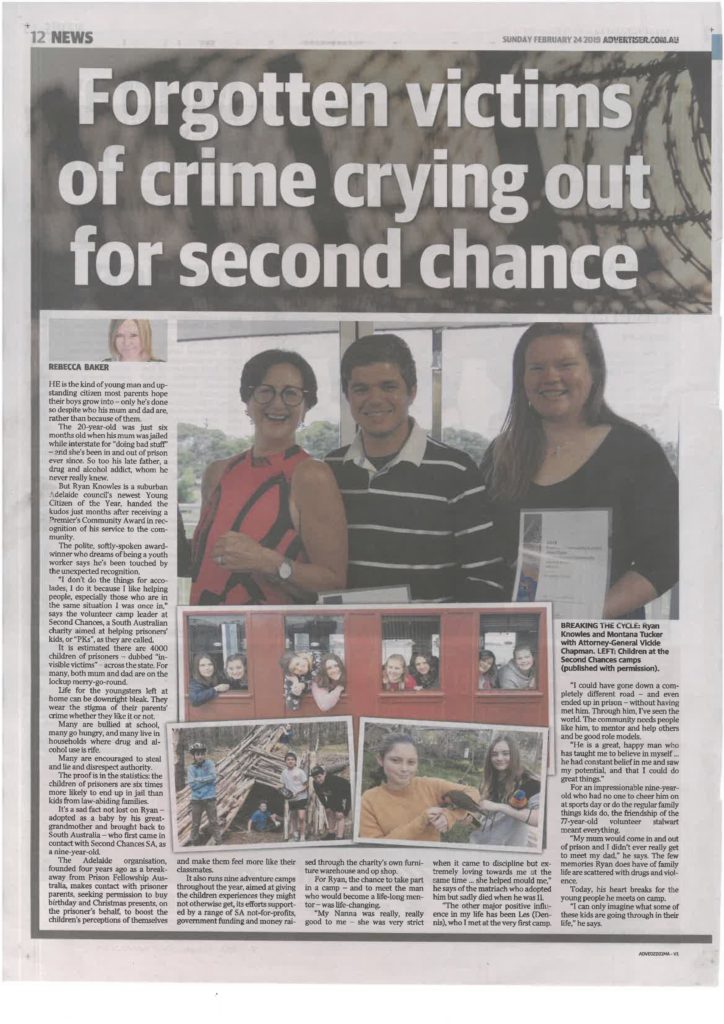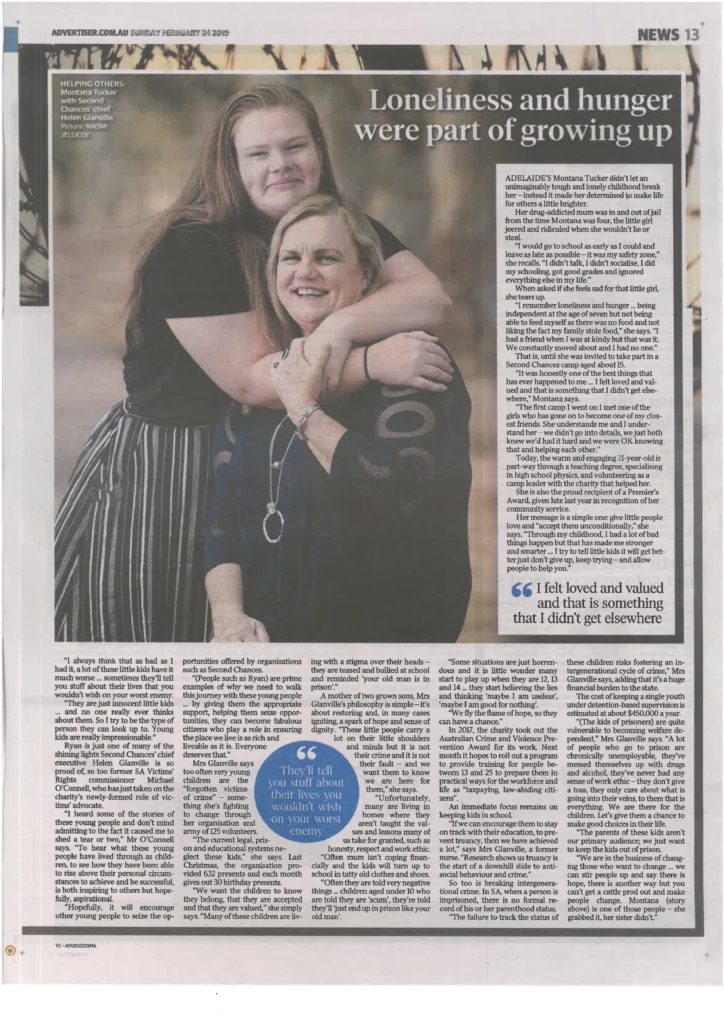 Read the full article here.