For the second year in a row, we're celebrating our achievements with spectacular performances by Henry Olonga (The Voice 2019), Will Metzer and his Big Band joined by the South Australian Police Band ensemble, Off the Cuff.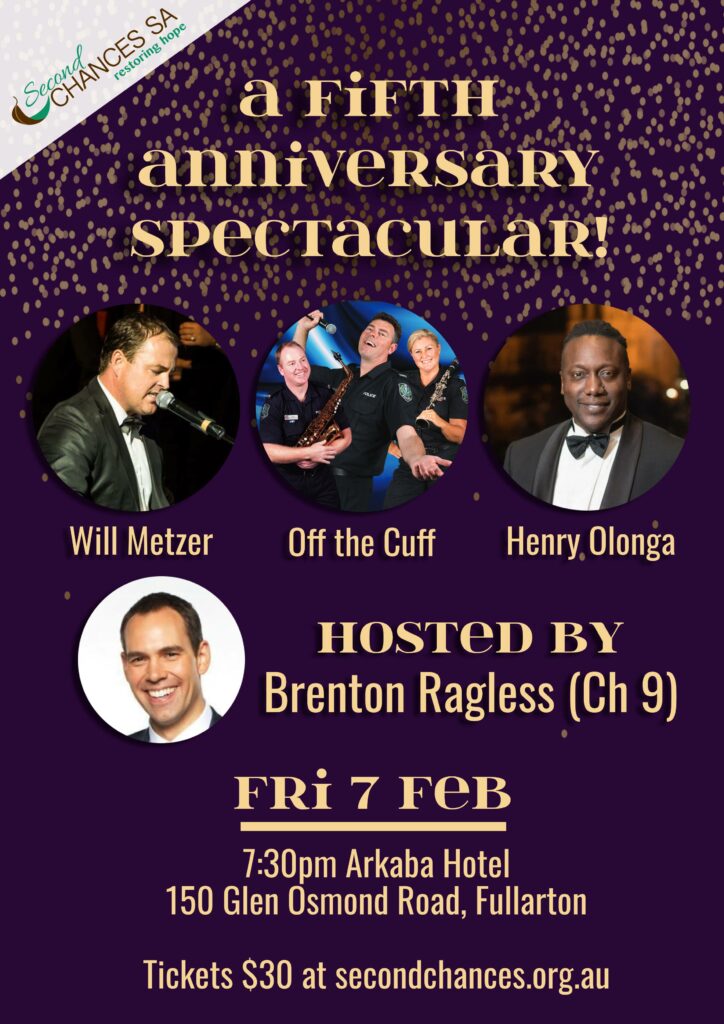 Second Chances SA will be reaching our five year milestone February 2020, serving those impacted by the criminal justice system especially the innocent victims of crime – the children of prisoners.
Join in the celebrations spearheaded by Channel 9's Brenton Ragless. Bring the clan and celebrate! Tickets $30 via StickyTickets.
Doors open 6.30pm, show starts 7.30pm.